Finally, a digital marketing agency that will deliver results
We blend creative and performance marketing together like you've never seen before



After spending millions of dollars profitably on paid ads, our team have become masters of grabbing attention in the first 3 seconds. We have developed our industry leading 5×1 Creative Testing Method™ that's proven to deliver conversions across almost every industry imaginable. We got you to this page by doing just that.. we'll do it for your brand too!
Agencies as you know them are out the door.
Never hear the excuse "creatives aren't performing" from your agency again!
The key to scaling your brand is through testing more creatives to find winners. 
We pair our media buyers with creative strategists and motion graphics designers to deliver a consistent flow of creatives for testing and scaling.
We design all of the ads creatives we need for your paid media campaigns! Like it should be
We launch your campaigns across Facebook, Google TikTok and more to drive conversions
Paid media is just the start. Our SEO, CRO and email marketing capabilities help you convert more often
AND design all of your creatives

It's time to make the switch.
Join 200+ smart brands that have made the switch to defiant
Clients come to us from other agencies with 3 main challenges
Dedicated creative strategist

Dedicated ads design team

High volume creative testing

Senior Australian based team

Complete full service solution

You own all the assets & account data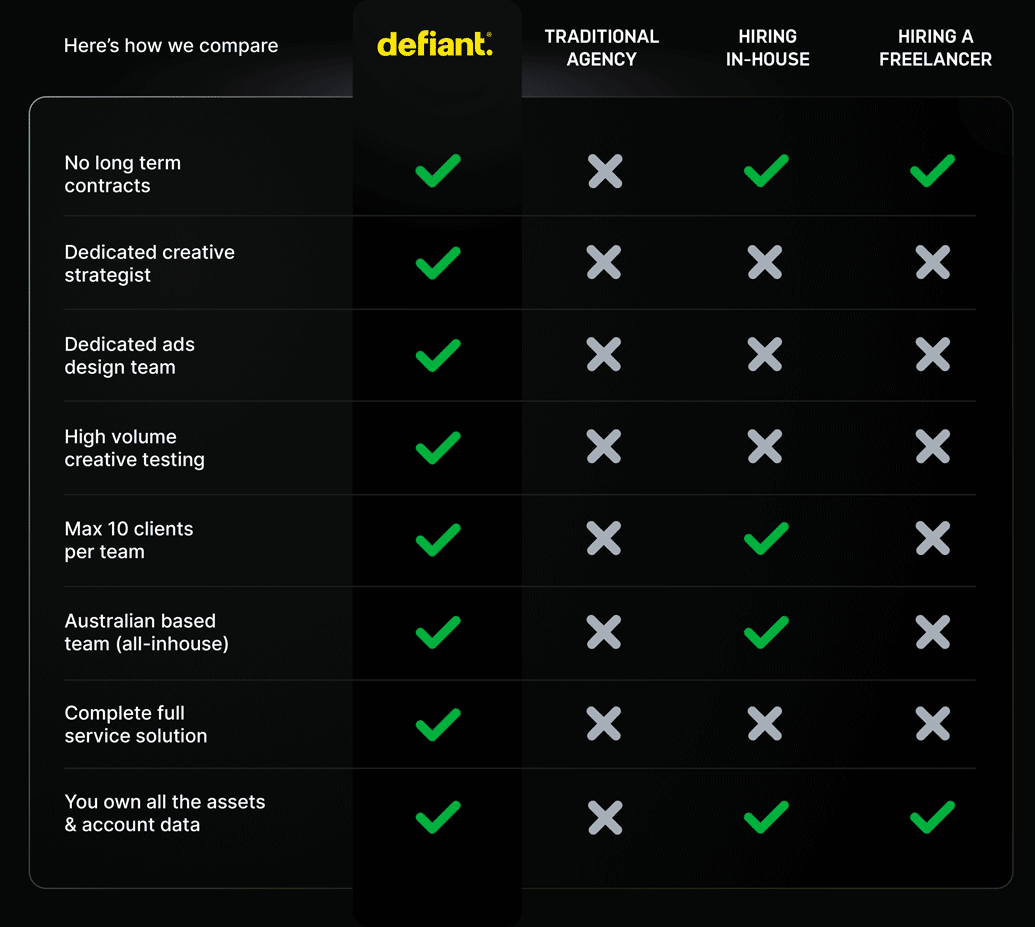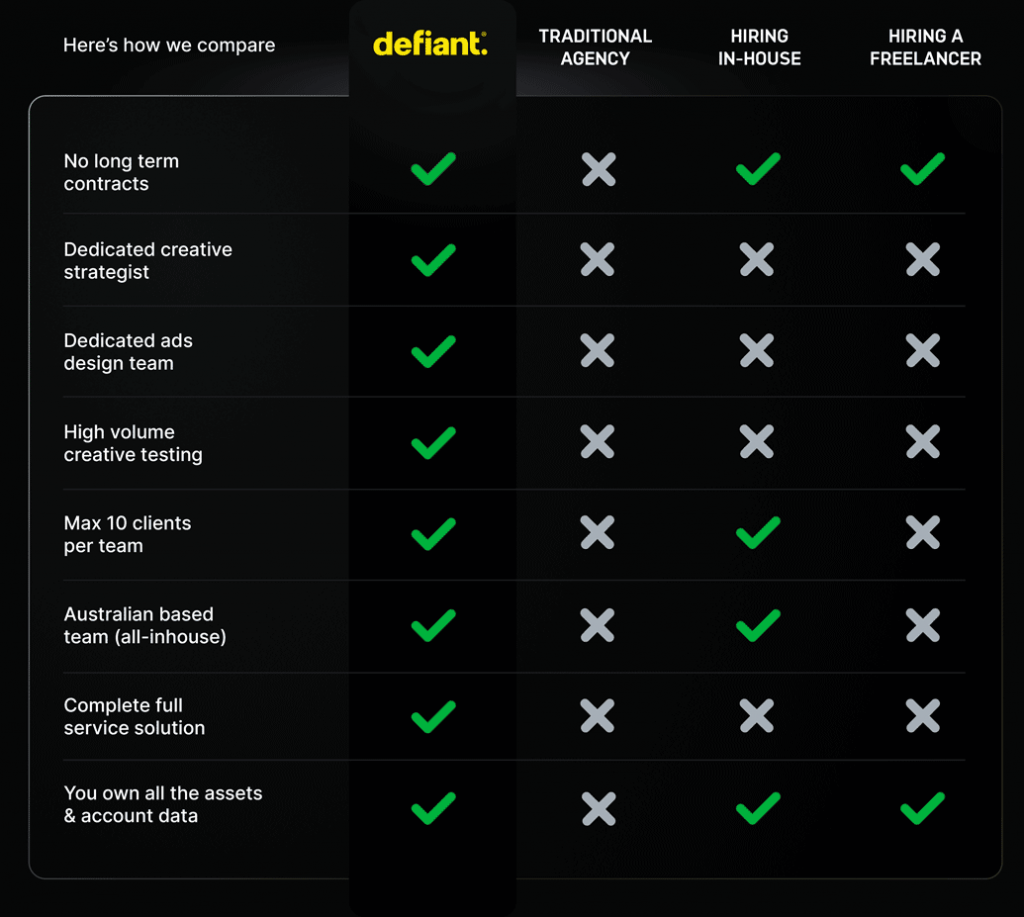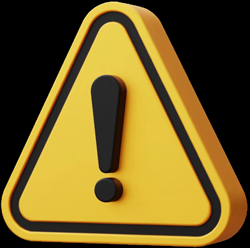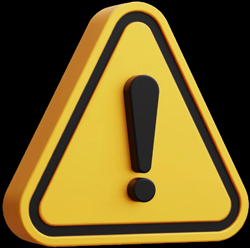 We get many brands reaching out to us each month to claim this offer, and we don't work with just anyone.
To qualify for this offer, you and your brand must be: