It's not easy to find a digital marketing agency that will provide you with the services, expertise, and value you're looking for. In order to make sure that your digital marketing needs are met, it's important to know what questions to ask and what factors should be taken into consideration when talking to digital marketers.
If you're in need of a digital marketing agency but don't know where or how to begin your search, use this guide as an overview of the things you should know before signing on any dotted line.
In order to make sure your company is choosing a good digital marketing agency, you need to be clear on your goals for your project or campaign. If you want to grow in revenue and take your business to the next level, you'll need an experienced team to present that image through a variety of activities such as creating engaging content, managing paid media and social accounts, and even blogging if necessary. If there's already a success with certain campaigns, it's useful at this point to ask for case studies and what tactics were used in order to achieve those results.
Listed below are just some things to keep in mind when searching for a digital agency to partner with – remember, it's important not to rush into making any decisions without doing your due diligence first!
"Will I be spending lots of money?"
A good agency will provide you with a variety of services at an affordable price depending on your idea of "success". Make sure to ask them about their packages for monthly retainer fees, project fees, or outsourcing (when they take on work for another company sometimes through a white label agreement). Also, make sure that all the information provided is inclusive. This means that if there are any extra costs involved, those details should also be communicated upfront. You don't want to end up paying more than you expected in any area of your marketing campaign.
You might have a specific digital marketing need, like SEO or you're just tired of being crowded out by local digital agencies and big brands in Google's search results. Either way, digital marketing agencies can be a frustrating category to research online. Any digital agency will tell you digital marketing is a specialized field, and digital marketers will tell you they'd be happy to work with any business because every business could use digital marketing.
Do your Homework
To make sure that your digital marketing agency is providing you with quality service, ask them about the marketing services they offer, and whether these align with your needs. Ask for a specific list of what digital marketing services they will provide on any digital campaign (e.g., SEO, Social Media Management, PPC Management, Ads Creatives). Also, find out how much support will be provided after the digital marketing campaign has been launched through detailed reporting and analytics.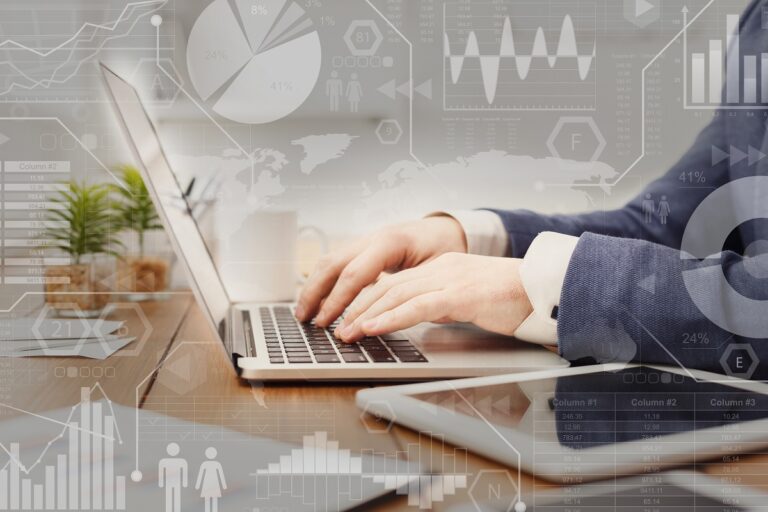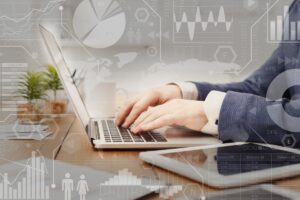 Digital marketing concept. Interactive virtual screen with business processes over businessman typing on laptop in office space, creative collage[/caption]
Research the digital marketing agency you're interested in.  Make use of online reviews and social networks to find out what other clients have to say about their experiences, as well as contacting previous customers that can act as references. If possible, look for a list of references or testimonials from satisfied companies they've worked with within the past which you may contact directly for more information and feedback on their performance, services, and deliverables.
If you cannot find any specific information about this company's ability to perform on any websites, ask for client references and call them. Is it just a salesperson you speak with or does it seem like someone who has some experience with dealing with agency customers? Ask directly how satisfied they are with the level of service provided by your digital marketing agency.
The next step
Ask about the next steps after hiring an agency.  What will be expected from your company? What is the process for different such as setting up calls, meetings, and reviews? What work will be done on your behalf by the agency and what type of work will they expect you to do yourself/ help them with directly? How often will there be a review scheduled, and how will you know when those dates are coming up? Will there be an upfront cost from your chosen company?   If so, why is that, what does it cover exactly and how much of that does my startup have to pay out-of-pocket before we can start our project together?
The bottom line?  Digital marketing agencies are not created equally! It's important to do thorough research ahead of making a final decision about which one to go with so that your project has the best chance at success. This isn't an area where you want to cut corners or try getting by with less than what you truly need – the consequences of your decision will come back to haunt not only your business but also your future endeavours as well.
The right digital agency can mean the difference between making your digital marketing goals or not. The wrong digital agency might waste your time and money, or worse, damage your brand's reputation.
Another important question to ask is how quickly does the agency respond to requests for help or service? Does their response time meet your needs? Or are you left in the dark about what's going on until it's too late? Your digital marketing agency should be able to answer questions clearly, professionally and quickly.
To conclude, the most important things to consider when choosing a digital marketing company are how well they communicate with you, how they report on success metrics, and whether or not their services align with your needs. Don't be fooled by flashy websites and impressive-sounding promises – research the reviews of previous customers in order to find out what type of service that will actually provide for you. The bottom line? Hiring an agency can make all the difference between success or failure online – don't take this decision lightly!
Are you ready to start optimising your online presence and opportunity to scale? Contact us at Defiant Digital! Don't be shy – All questions are welcome!