In the fast-paced world of social media, standing out and grabbing the attention of your audience is an art. And that art is driven by the compelling force of visual content. We live in a digital age where our feeds are inundated with posts, but it's the ones that halt us in our scrolling tracks that make the real impact.
What's the Formula for Going Viral?
Now, you might be wondering, "What's the secret sauce for creating content that goes viral?" The answer is a combination of the right elements, carefully orchestrated to capture your audience's attention. Here's a formula to consider:
The Human Connection

Start by establishing an emotional connection with your audience. By featuring individuals using your product in their everyday life you can create a compelling connection with viewers.
The Problem Statement
Present a problem or pain point that resonates with your audience, emphasising the value your content offers in solving that problem.
The Shocking or Satisfying Hook
Create a captivating hook, something surprising, pleasing, or unexpected, that is deeply intertwined with your product or service.
The Call to Action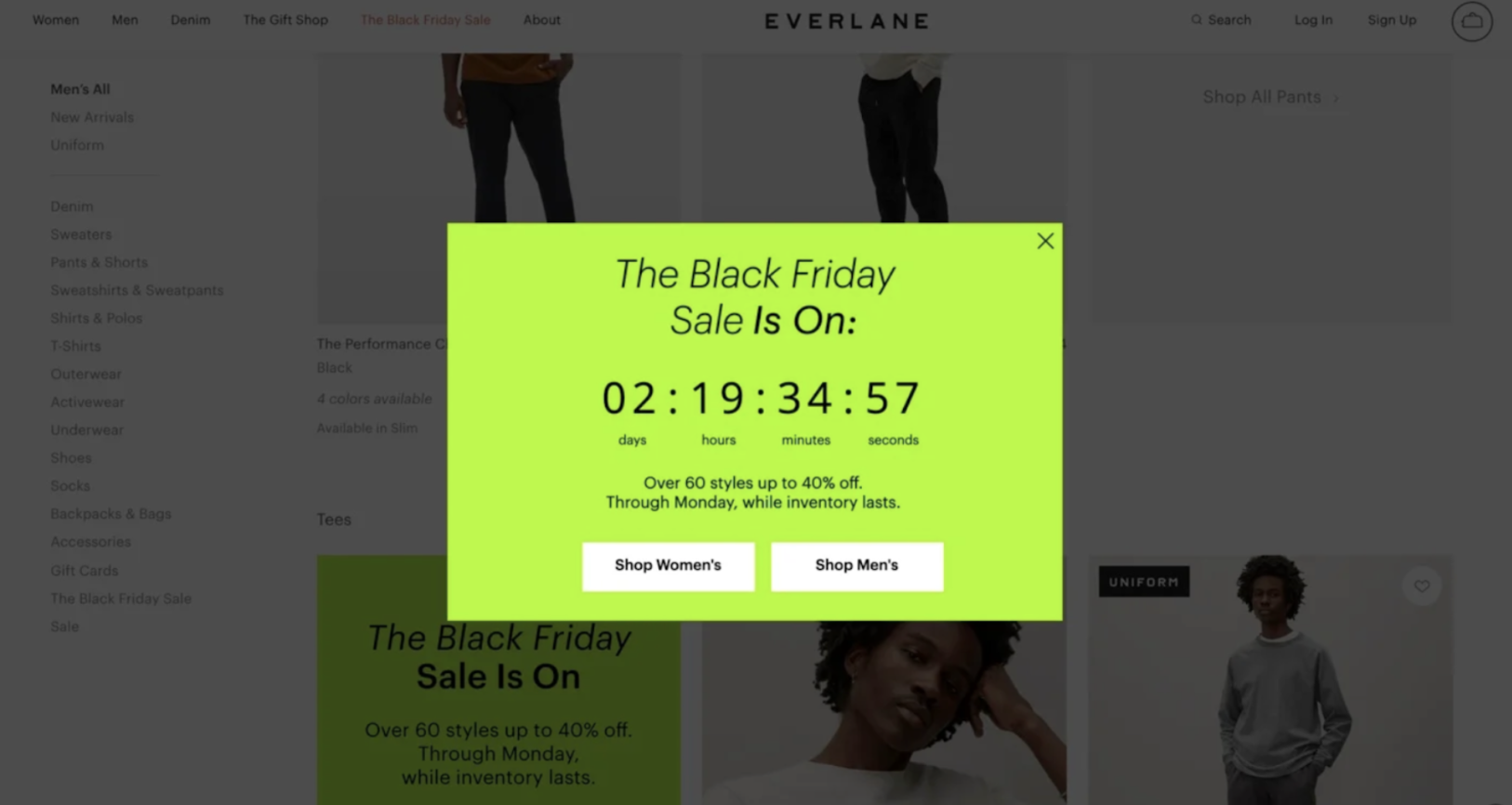 Include a persuasive and easily identifiable call to action (CTA) that guides your audience towards the next desired step.
Everlane's Black Friday countdown is a great example of a FOMO CTA offering.
Harness the power of social proof
Incorporate elements of social proof, such as testimonials and user reviews, to foster authenticity and trust.
Continual Testing and Refinement
Never stop refining your approach. Use A/B testing to determine which elements of your content are performing optimally and continually refine your ads based on insights.
14 Tips for Creating Scroll-Stopping Designs
Establish a Colour Palette: Consistency in your brand's colour palette makes your feed instantly recognisable and aesthetically pleasing.
Choose Eye-Catching Thumbnails for Videos: Manually select engaging thumbnails for your videos to represent your content more effectively.
Incorporate Text: Even in text-based industries, you can add text to images to make your message clear and shareable.
Use High-Quality Visuals: High-quality images and videos showcase your brand effectively and create a positive impression.
Add Your Logo: Incorporating your logo can help with brand recognition and should be subtle and non-obtrusive.
Size Images Correctly: Use the right image dimensions for each platform to avoid issues like cropping or stretching.
Start Videos with a Hook: Make the first few seconds of your videos engaging to capture your audience's attention.
Pay Attention to Trends: Stay updated on the latest trends to keep your content fresh and relevant.
Schedule Your Visual Content: Share your content when your audience is most active to maximise engagement.
Mastering the art of creating scroll-stopping designs is a strategic blend of creativity, understanding your audience, and fine-tuning your content based on insights. Authenticity, compelling visuals, and effective typography play a vital role in capturing your audience's attention.
By following these tips and staying consistent in your visual branding, you can create content that stands out in the competitive realm of social media. Crafting scroll-stopping designs can help you captivate your audience, leave a lasting impression, and ultimately lead your brand to social media success.